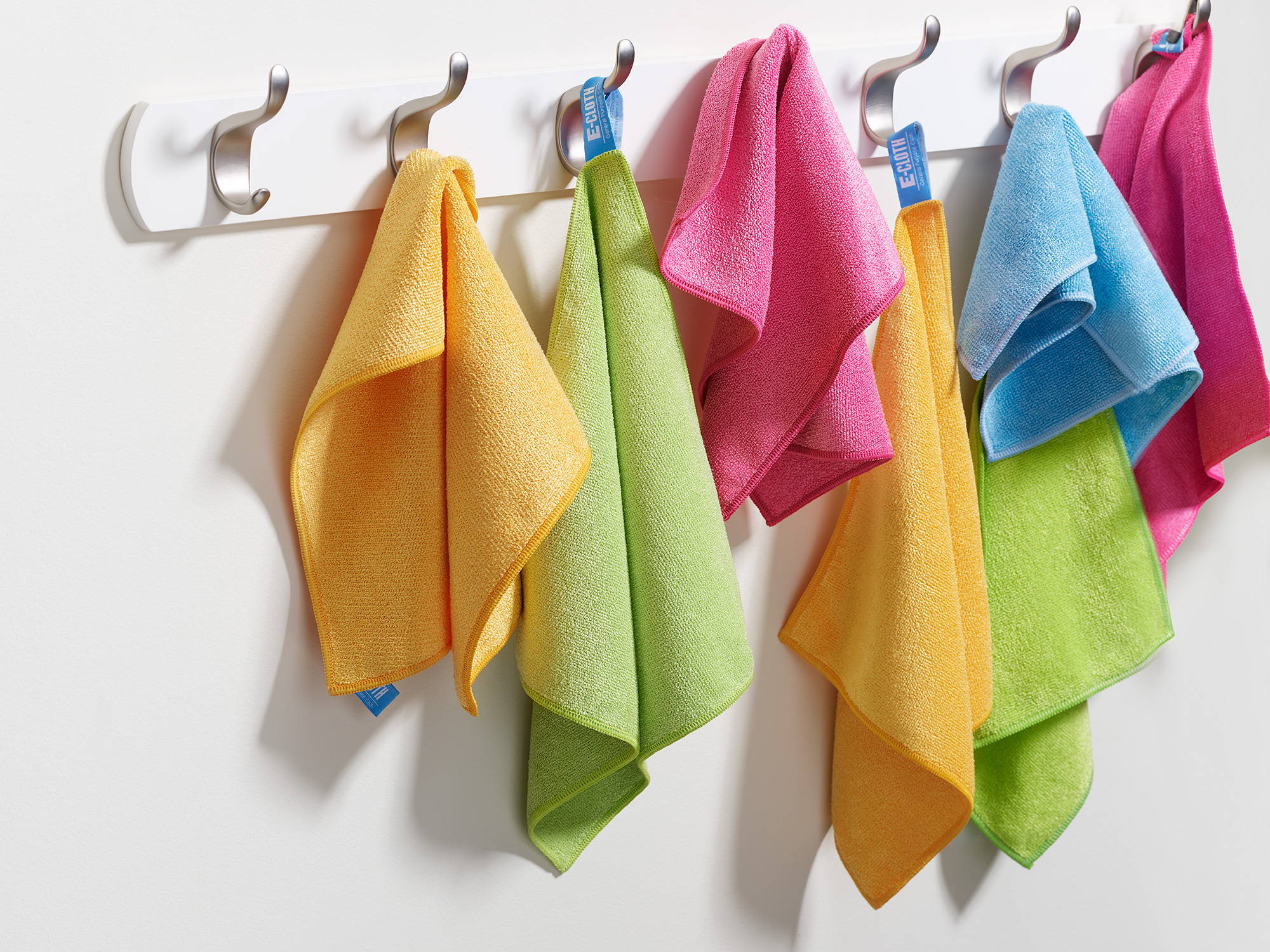 Warning: Toxic Chemicals Are Invading Your Home (But E-Cloth Has an Easy Solution!)
Warning: Toxic Chemicals Are Invading Your Home (But E-Cloth Has an Easy Solution!)
In 2020, many of us are scouring our social media feeds for chemical-free cleaning methods and filling our online shopping carts with supposedly non-toxic products. But what does "non-toxic" cleaning actually mean?  
The dictionary definition of "non-toxic" is, "not poisonous or toxic." But that doesn't tell us much.  
According to the Federal Hazardous Substances Act, "A product is toxic if it can produce personal injury or illness to humans when it is inhaled, swallowed, or absorbed through the skin. In addition, a product is toxic if it can cause long-term chronic effects like cancer, birth defects, or neurotoxicity."1 
So, according to the FHSA, anything labelled non-toxic should be safe, right?  
Not necessarily.  
The FHSA further states that for a product to be considered toxic, it must kill at least half of its animal test subjects during lab studies.  
This means that if a product kills, for example, one-third of its test subjects, it is legally "non-toxic" and can bear that claim on its packaging.  
The lack of meaningful restrictions on the word "non-toxic" means your "green" cleaner could contain chemicals like phthalates, parabens, lead acetate, formaldehyde, petroleum, and coal tar. And you'd never know.  
Keep in mind that out of the 62,000 chemicals approved for sale in the U.S., only about 300 of those chemicals have been tested for safety.
According to the Environmental Working Group (EWG), a nonprofit organization dedicated to promoting healthier environments, "Fumes from some cleaning products may induce asthma in otherwise healthy individuals. A large and growing body of evidence links frequent use of many ordinary cleaning supplies at home or on the job with development of asthma and other respiratory problems."
Even scarier, the EWG also says, "Children born to women who held cleaning jobs while pregnant have an elevated risk of birth defects."2 
Cleaning shouldn't have to be scary.  
"Non-toxic cleaning has never been easier. I spend less time using a product that does a better job!"
Kathryn Lange, Amazon
Home Cleaning Set
But because the term "non-toxic" is not strictly regulated, it's commonly used as a marketing term describing liquid cleaners that claim to be a better choice in an aisle full of bleach and other harsh disinfectants.  
Even the greenest, prettiest, most "planet-friendly" cleaners have a toxic warning squeezed between their flowery imagery and earthy-toned color scheme:
"Avoid eye contact."  
"Keep out of reach of pets and children."
Most of us grew up hearing these warnings, and many have grown to accept them as part of our daily routine…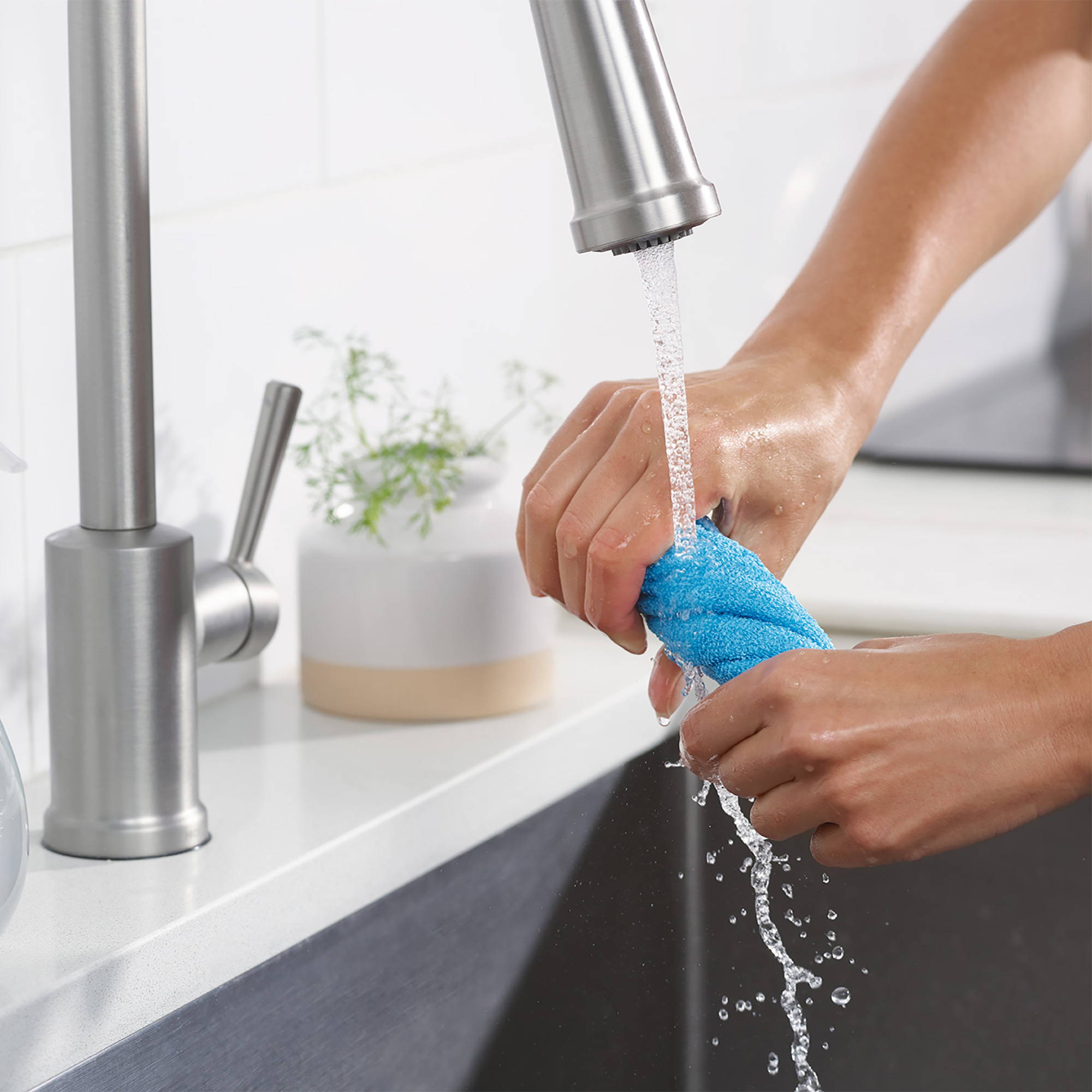 "This system is working well for me. I love clean floors!! And no toxic, smelly chemicals."
Moskovia, Amazon
Deep Clean Mop
But what if we could clean better without the warning labels? What if we wouldn't have to worry about our furry friends or curious children getting into the ever-forbidden cabinet under the sink?  
We can.
There's a truly non-toxic cleaning product, and it's called E-Cloth.
"My windows are shining and so clear you can't tell there's glass there! Remember you don't use any cleaning product with these; just water. I'm 67 and have tried many window cleaning methods and products, and for me, these are the best."
Rita, Amazon
Window Cleaning Pack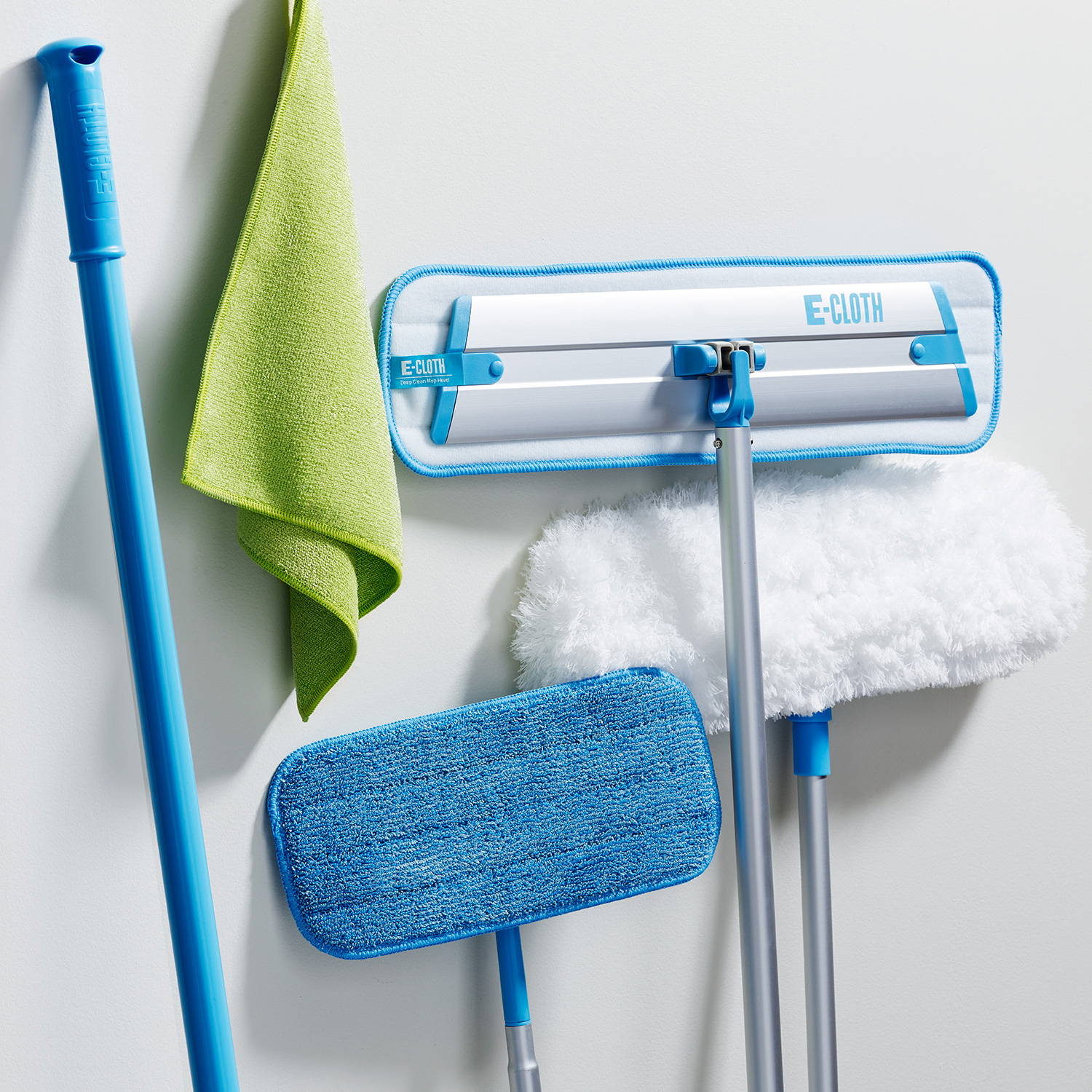 Our products clean with a single solution, and it's one that's essential to life: Water.
Our mission is to reduce – or even eliminate – the number of spray bottles, paper towels, and harsh chemicals invading your home.  
The best part? Our products are safe for your marble countertops, porcelain sinks, busy babies, curious cats, and daring dogs.  
And the EWG agrees.  
They state that wet microfiber cloths – such as an E-Cloth product! – are sufficient for daily cleaning tasks.3 
Even the messiest mess can be cleaned with E-Cloth, no warning labels included.  
It's efficient. It's effective. It's easy!
"Toss the toxic window cleaners! These work like magic."
M.J.C., Amazon
Window Cleaning Pack